Blog
To detect the location of phone
You can not get through to your child to see how he was doing and where he is in principle? This sense of panic in these situations familiar to almost all parents either.
→
→
Odessa
Odessa
Detective agency in the city of Odessa
Odessa is a special city in Ukraine, which is located on the Black Sea and is famous for its unique resorts. Therefore, it is not surprising that when people go there even just to rest, they forget about everything in the world. And in this state, the emergence of a spa romance is not ruled out. Therefore, a lot of orders in a detective agency in the city of Odessa are connected precisely with the identification of infidelity of a husband or wife. Of course, the trip of one of the spouses to the resort is not a reason to begin to suspect a person of treason, because this is a rather serious accusation. And if you had such thoughts, it means that they already have some kind of ground and reason. Suspicions of adultery are never unfounded. It is possible that before that you felt some kind of irritation with yourself, or your second half lost interest in all family matters. The reasons can be very different. But it is also worth remembering that their appearance does not mean the betrayal of the husband or wife. This is precisely the role of the detective agency, to help you put everything in its place. You must admit that it is extremely unpleasant to live in constant deception and ignorance of what is actually happening. But each of our private detectives has sufficient experience to provide you with accurate information as soon as possible and answer all questions related to whether or not your chosen one is changing.
Unfortunately, many are afraid to contact the detective agency in Odessa, as well as, in principle, voice their suspicions out loud because of fear that their family tragedy will become public knowledge, rumors, gossip and other unpleasant things. But we guarantee that the fidelity check conducted by our employees, as well as the execution of any other order, will remain in strict confidentiality. This is the advantage of working with us. Whatever problem you contact our detective agency, whether it concerns the identification of your wife's lover or the search for spies in your company, all the data we receive is always transmitted directly to the customer. And even the preparation for a divorce due to the betrayal of a woman or man by our lawyer will be kept in the strictest confidence until the very last moment.
Family problems addressed to us are very often associated not only with cheating and other similar issues, but also with spoiled relationships with children who are in their teens. We are approached by parents who cannot build friendships with their own children and ask us to conduct external monitoring of our son or daughter in order to be aware of what is happening in the life of the child. Such surveillance of a person allows you to react in time to any problem that may arise in a child's life if he gets into bad company or just in some not-so-simple situation. Also, in connection with such orders, we often have to organize the search for people. The fact is that there are times when children, due to a lack of understanding at home, run away from the family. And then we are asked to search for relatives. The most important thing in such cases is not to panic. Escape a teenager - this is not missing. And often in such a situation we manage to find a person by phone number, simply by working on databases of people's phones. You can also, in principle, contact us to search for people by last name, if you want to restore relations with someone from your old acquaintances or you need an address by phone. But it is desirable that there is a little more initial information for our database, so that you can find by last name and be sure that this is exactly the person you need.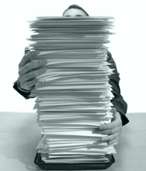 Odessa is not only a city for recreation, but also a great place to do business. And the modern world is designed in such a way that absolutely no one can feel completely safe. And it is possible that right now you are already collecting information about the spies hired by your competitors to keep abreast of your affairs and go one step ahead in this unequal struggle. But competitors are not the worst thing entrepreneurs may face. Many companies are also of great interest to raider invaders who are ready to use any means to take over another's business. Therefore, checking the premises for the detection of listening devices in your company should become as regular as cleaning the premises. And this is not about the frequency of the search for bugs, but about regularity. It is not enough to detect wiretapping of mobile phones and devices for conducting video surveillance only once. Our anti-wiretap will be really useful to you if you start using it constantly.
In addition to this, it is important to constantly be aware of what is happening among your staff. And a lie detector will help you with this. Only a polygraph test will enable you to learn as quickly as possible about the true motives of even those whom you previously trusted.
Send representatives in the region Odessa
Carefully check against your contact details to not making mistakes. Otherwise we will not be able to answer you. If in the course of the day with you will not be contacted by our representatives, please call on the phone mentioned on the website and let us know