Blog
To detect the location of phone
You can not get through to your child to see how he was doing and where he is in principle? This sense of panic in these situations familiar to almost all parents either.
→
→
Checking for wiretapping
Checking facilities for the presence of listening devices
Protect yourself from eavesdroppers
The fact that modern technology is developing rapidly - is a huge plus in a person's life. But the big disadvantage is that these same technologies are used not only for their benefit, but also in criminal activity. And, for example, to obtain any information completely illegally today, there is no difficulty for those who know how to do it. It bugs and video recording devices often become powerful weapons of various kinds of scams whose purpose is to obtain valuable trade secret information that they could then use it for their own purposes.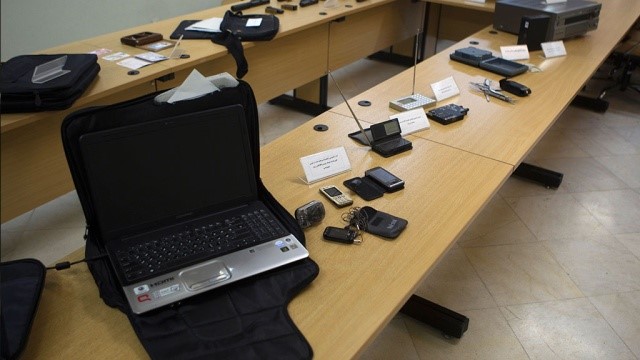 And if you have a need that assures quality protection from dry, then you can go to the detective agency "Ukraine Private Detective." You may even be unaware that your life is under the supervision of someone. But our experience shows that this is absolutely not a rarity in the life of entrepreneurs, senior executives, and even in some cases ordinary individuals. Therefore, if you work in an area where important information can be used against you, your company, or something in principle can be useful to your competitors, we recommend that periodically audited premises on the wiretap.
Detection of bugs is one of the activities of the detective agency "Private detective Ukraine." The fact that the secret essential information is made through enough miniature devices, which are also called bugs. They can be located in the most unexpected places for you: in the office, at home, in the car or even in your own clothes. And how to define the wiretap, known only by specially trained professionals this. Especially that our experts are also equipped with the necessary equipment with which we can always find bugs.
And if you have the slightest suspicion arose on the subject that you can listen to someone and set antiproslushka phone simply does not work, then it's time to call the detective agency "Private detective Ukraine" and ask us for help. And the sooner you do, the less information will lose. It should always be remembered that once made ​​the discovery of listening devices is not a guarantee that you will not fix it again. You, of course, can be installed even antiproslushka number, but you do not communicate only by phone. And the only sure way through which is guaranteed to provide protection from eavesdroppers is periodic inspection of all premises in which it can be installed. Our experts can take place in your company for advice on what measures should be taken to make the best possible you can protect yourself and your business.